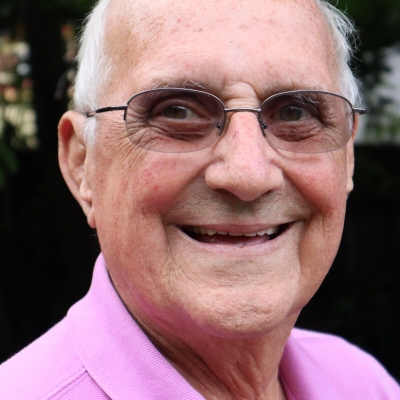 Obituary for Kenneth M Childers
Kenneth "Kenny" Morris Childers, Sr., aged 77, of Lexington, Kentucky passed away September 9 at 4:20 pm at the University of Kentucky hospital surrounded in love by his wife, children, and grandchildren. Born in Middlesboro, Kentucky on June 25, 1941, Kenny is preceded in death by his mother (Ida Josephine Morris-Childers) father (Clyde Childers, Jr.), and sister (Billy Lynn Livingston). He leaves behind a wife (Roberta Sue Childers), a sister (Barbara Sue Damron) three sons (Kenneth Morris Childers, Jr., Clyde Reed Childers, John Morrell Childers), three stepchildren (William Jackson Rowe, II, Melissa Ann Rowe, Robert Miles Rowe), and seven grandchildren (Evan Beam Childers, Paul Lancaster Childers, Mary Beth Childers, Reed Oliver Childers, Hannah Starr Kissick, Preston Morrell Childers, and Sophia Lynn Childers).



Kenny lit up the room when he walked in and lived life to the fullest every minute of the day. With a servant's heart, his kindness and compassion knew no bounds. His call to serve led to many stations and contributions in life, including a Master Mason of the Scottish Rite of Freemasonry, a successful career in insurance, serving in Governor Martha Layne Collins' administration as Assistant Commissioner of the Department of Insurance, helping others transition in death as a mortician, volunteering as a firefighter, protecting his community as Deputy Sheriff of Pikeville, and as a lifeguard in his youth teaching countless children to swim at his family's pool. He was proud of his Appalachian heritage in eastern Kentucky where he remained active until his death as Pikeville High School Class President of 1959, keeping his classmates connected. An avid UK Wildcats fan, he spent his final night cheering the Cats on to defeat Florida for the first time in 31 years.



It's impossible to distill such a well lived life and spirit to a couple paragraphs. We invite you to share your memories and send Kenny off with one final celebration and gathering of friends and family on Saturday, September 22 from 12:00 pm - 4:00 pm at the Lexington, Kentucky Griffin Gate Clubhouse where he was the unofficial Mayor. In lieu of flowers, please make a donation in Kenny's honor to help the Pancreatic Cancer Action Network (www.pancan.org) meet their goal of doubling the survival rate by 2020. The third leading cause of cancer death in the U.S., presently no diagnostic tools exist for early detection of pancreatic cancer.