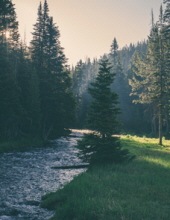 Obituary for Stephen Wayne Osborne
Stephen W. Osborne, 50, formally of Newport News, Virginia, passed away Monday, September 11, 2018. The husband of Leah W. Osborne, he was born June 30, 1968 to Larry and Judy Adams Osborne in Biloxi, Mississippi.
A loving father and husband, Stephen is survived by his wife, Leah W. Osborne and son, Tyler Osborne, of Versailles. He also leaves behind his parents, Larry and Judy Osbourne, Versailles; brother, Douglas (Michelle) Osborne, Lexington; mother-in-law, Nancy N. Leveridge, VA; father-in-law, Dicky (Peggy) White, VA; and a niece, Isabella Osborne.
A Funeral Service will be held 6:00pm, Friday, September 14, 2018 at Clark Funeral Home, Rose Hill. Visitation will be Friday from 4:00pm until time of service.
Previous Events
Public Viewing
Clark Funeral Home, Rose Hill
241 Rose Hill Avenue
Versailles, KY 40383
Funeral Service
Clark Funeral Home, Rose Hill
241 Rose Hill Avenue
Versailles, KY 40383